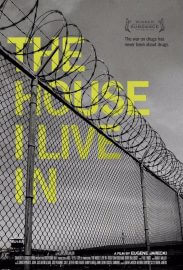 Please copy this link to share it:
https://www.filmplatform.net/product/the-house-i-live-in
Streaming Access
Unfortunately, this film is not available for streaming yet.
As soon as it will be available for streaming, it will appear in your university streaming page.
Filmed in more than twenty states, THE HOUSE I LIVE IN captures heart-wrenching stories from individuals at all levels of America's War on Drugs. From the dealer to the grieving mother, the narcotics officer to the senator, the inmate to the federal judge, the film offers a penetrating look inside America's longest war, offering a definitive portrait and revealing its profound human rights implications. While recognizing the seriousness of drug abuse as a matter of public health, the film investigates the tragic errors and shortcomings that have meant it is more often treated as a matter for law enforcement.
| | |
| --- | --- |
| Running Time: | 108 min. |
| Subject(s): | Activism, Conflicts, Crime, Economy, Ethnography, Health, History, Human Rights, Immigration and Migration, Law and Justice, Politics, Poverty, Society |
| Language(s): | English |
| Director(s): | |
| Producer(s): | Melinda Shopsin, Eugene Jarecki, Samuel Cullman, Christopher St. John, Roy Ackerman, David Alcaro |
| Cinematographer: | SAM CULLMAN, DEREK HALLQUIST |
| Editor(s): | Paul Frost |
| Production Company: | CHARLOTTE STREET FILMS production, an EDGEWOOD WAY production, a BBC/ITVS/ZDF co-production |
This Week's Featured Films