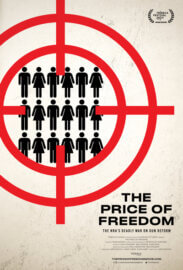 Please copy this link to share it:
https://www.filmplatform.net/product/the-price-of-freedom
Streaming Access
Unfortunately, this film is not available for streaming yet.
As soon as it will be available for streaming, it will appear in your university streaming page.
The Price of Freedom exposes the hidden past of the American gun debate and reveals how the outsized political and cultural influence of the National Rifle Association divided a nation and changed the course of American history, costing countless lives along the way.
This Week's Featured Films