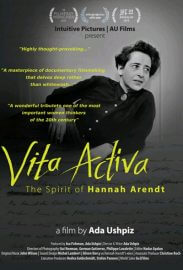 Please copy this link to share it:
https://www.filmplatform.net/product/vita-activa-spirit-hannah-arendt
Streaming Access
Unfortunately, this film is not available for streaming yet.
As soon as it will be available for streaming, it will appear in your university streaming page.
Vita Activa: The Spirit of Hannah Arendt
Hannah Arendt, a well-known German-Jewish philosopher, caused a great uproar in the 1960s by coining the subversive concept of the "banality of evil" when referring to the Nazi evil. Her private life was no less controversial thanks to her love affair with a renowned German philosopher and Nazi supporter Martin Heidegger. She was one of the most influential thinkers of the 20th century who both lived through and wrote about the open wounds of modern times. Arendt's insights about the nature of evil, the plight of refugees and dangers of any ideology sound today more relevant than ever.
This Week's Featured Films