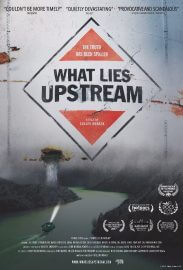 Please copy this link to share it:
https://www.filmplatform.net/product/what-lies-upstream
Streaming Access
Unfortunately, this film is not available for streaming yet.
As soon as it will be available for streaming, it will appear in your university streaming page.
In this classic detective story, investigative filmmaker Cullen Hoback travels to West Virginia to uncover the truth behind a massive chemical spill that left 300,000 people without drinking water for months. But when Hoback discovers an obscene collusion between chemical corporations and the highest levels of government, the investigation spirals in a terrifying direction, and we learn the frightening truth about what lies upstream of us all.
This Week's Featured Films