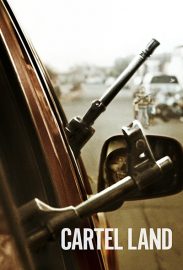 Please copy this link to share it:
https://www.filmplatform.net/product/cartel-land
Streaming Access
Unfortunately, this film is not available for streaming yet.
As soon as it will be available for streaming, it will appear in your university streaming page.
In this Academy Award Nominee for Best Documentary, director Matthew Heineman and executive producer Kathryn Bigelow ("The Hurt Locker", "Zero Dark Thirty") gain unprecedented, on-the-ground access to the riveting stories of two modern-day vigilante groups and their shared enemy – the murderous Mexican drug cartels.
This Week's Featured Films