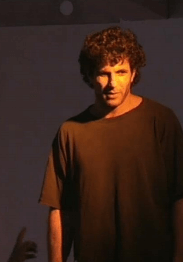 Please copy this link to share it:
https://www.filmplatform.net/product/give-peace-a-chance-theater-for-life
Streaming Access
Unfortunately, this film is not available for streaming yet.
As soon as it will be available for streaming, it will appear in your university streaming page.
Give Peace a chance: Theater for life
Juliano Merr, resident in Haifa, runs a small theatre company for children in the Jenine camp for Palestinian refugees on the West Bank. When a border guard asks "Are you a Jew or an Arab?" Juliano replies, "Well, it's complex." His mother is an Israeli, his father an Arab.
This Week's Featured Films