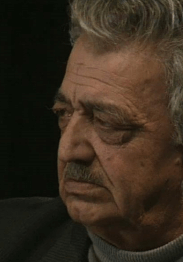 Please copy this link to share it:
https://www.filmplatform.net/product/give-peace-a-chance-writers-speak
Streaming Access
Unfortunately, this film is not available for streaming yet.
As soon as it will be available for streaming, it will appear in your university streaming page.
Give Peace a chance: Writers speak
An intellectual journey: Arab and Jewish authors discuss the utopian aspects of their work and present their views on how the situation in the Middle East could improve.
This Week's Featured Films