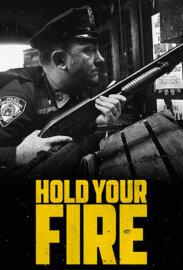 Please copy this link to share it:
https://www.filmplatform.net/product/hold-your-fire
Streaming Access
Unfortunately, this film is not available for streaming yet.
As soon as it will be available for streaming, it will appear in your university streaming page.
In 1973 Brooklyn, Shu'aib Raheem and three other young African-American men stealing guns for self-defense were cornered for 47 hours by the NYPD, the longest siege in its history. Could visionary police psychologist Harvey Schlossberg convince his superiors to do the unthinkable – negotiate with "criminals" – and save a dozen hostages from a violent bloodbath? In never-before-seen film and eye-opening interviews, HOLD YOUR FIRE has the potential to revolutionize American policing, saving lives using words, not guns.
This Week's Featured Films