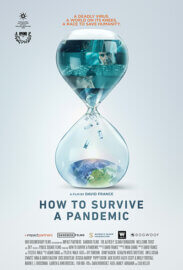 Please copy this link to share it:
https://www.filmplatform.net/product/how-to-survive-a-pandemic
Streaming Access
Unfortunately, this film is not available for streaming yet.
As soon as it will be available for streaming, it will appear in your university streaming page.
How to Survive a Pandemic
How to Survive a Pandemic takes an inside look at the historic, multi-national race to research, develop, regulate, and roll out COVID-19 vaccines in the war against the coronavirus pandemic. This documentary began filming in early 2020 as the largest public health effort in history got underway and followed those efforts over the next 18 months, exploring in real time the hard work and collaboration of health agencies worldwide, as well as the political and moral failures of governments to act impartially and equitably.
This Week's Featured Films