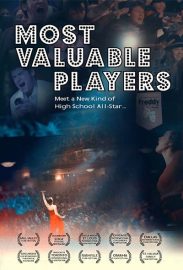 Please copy this link to share it:
https://www.filmplatform.net/product/most-valuable-players
Streaming Access
Unfortunately, this film is not available for streaming yet.
As soon as it will be available for streaming, it will appear in your university streaming page.
Across the USA, high school sports are regularly lavished with funding, publicity and scholarships, while theater departments struggle to put on the school musical hoping for some recognition of their own. Helping to settle the score are the "Freddy Awards," a live television event that celebrates excellence in high school musical theater.
Illustrating that arts education encourages the same teamwork, camaraderie and confidence as sports, Most Valuable Players follows three theater troupes on their creative journeys to the elaborate award ceremony — the "Super Bowl" of high school musical theater.
This Week's Featured Films