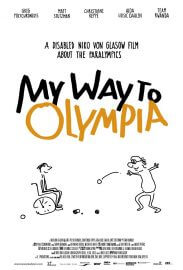 Please copy this link to share it:
https://www.filmplatform.net/product/my-way-to-olympia
Streaming Access
Unfortunately, this film is not available for streaming yet.
As soon as it will be available for streaming, it will appear in your university streaming page.
The film director Niko von Glasow undertakes a journey with the athletes who compete at the Paralympic Games in London 2012. He himself is a short-armed avowed hater of sport, who cannot understand how anyone could take on such an ordeal voluntarily, particularly since everyday life for people with a disability is challenging enough without the added pressures of competitive sports.
This Week's Featured Films