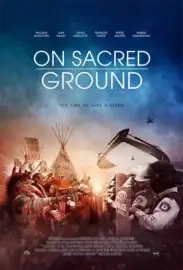 Please copy this link to share it:
https://www.filmplatform.net/product/on-sacred-ground-edu-events
Streaming Access
Unfortunately, this film is not available for streaming yet.
As soon as it will be available for streaming, it will appear in your university streaming page.
On Sacred Ground (edu events)
ON SACRED GROUND is based on the true events during the 2016 construction of the Dakota Access Pipeline that runs through the Standing Rock Indian Reservation. The film follows Daniel (William Mapother), a journalist and military veteran, and Elliot (David Arquette), an oil company executive, who find themselves on opposite sides of the fight during the construction of the contentious pipeline. As the story unfolds, the two characters go down separate paths during one of the most heated protests and confrontation with Native American tribes in modern US history.
This Week's Featured Films