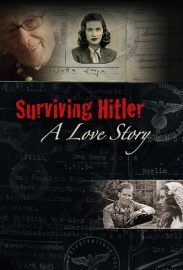 Please copy this link to share it:
https://www.filmplatform.net/product/surviving-hitler-love-story
Streaming Access
Unfortunately, this film is not available for streaming yet.
As soon as it will be available for streaming, it will appear in your university streaming page.
Surviving Hitler: A Love Story
As a teenager in Nazi Germany, Jutta is shocked to discover she is Jewish. She joins the German resistance and meets Helmuth, an injured German soldier. The two become sweethearts and ultimately, co-conspirators in the now famous Valkyrie plot to assassinate Hitler.
This Week's Featured Films