Hey there! You have free access to great documentaries thanks to your library.

Looking for the perfect film for a class or campus screening? Let our team of expert recommend the right film for you.

Fill out the following details, and we will be in touch ASAP with our film recommendations.


The Cola Conquest - Purchase Now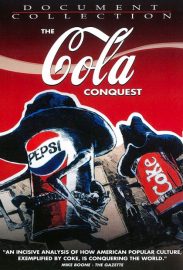 Coming Soon
Thank you for your interest in our latest release. This film will be available for educational distribution shortly.
Please fill in your email details below and we will contact you with additional information.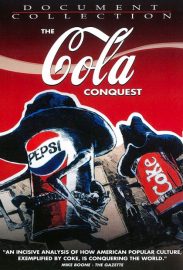 Please copy this link to share it:
https://www.filmplatform.net/product/the-cola-conquest
The Cola Conquest - Login To Watch
To start watching, please select your school and use your professor or student login
Name of School / University
If you cannot find your university in the list above, fill the details below to request access to Film Platform.
Book a Screening
Thank you for your interest in holding a screening of
The Cola Conquest.

Please let us know a couple of key details, and we will be in touch with you ASAP to book in a screening.
Streaming Enquiry
Choose from the following options:
My school already has streaming access
Request streaming access through my library
Streaming access purchase options
Other
Unverified IP
Hmmm… you appear to be coming from an unverified IP address.
If you are coming from off campus, your university may request additional login details. Please select your university name in order to access streaming via your library's network.
Name of School / University
If you cannot find your university in the list above, fill the details below to request access to Film Platform.
Open troubleshooting
Purchase your streaming access here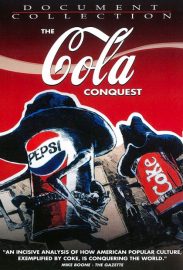 Set Up Streaming
Thank you for your interest in streaming
The Cola Conquest
Please let us know a couple of key details, and we will be in touch to discuss your interest in streaming access.
Study Guide
Our study guides are available exclusively for licensed Film Platform users. Please get in contact for more information on our different licensing options.
Streaming Access
Unfortunately, this film is not available in your territory. Please provide us with your contact details so we can give you more information on possible purchase options.
Streaming Access
Unfortunately, this film is not available for streaming yet.
As soon as it will be available for streaming, it will appear in your university streaming page.
More information
Thank you for your interest in
The Cola Conquest
.
Please let us know a couple of key details, and we will be in touch with you ASAP.
The Cola Conquest tells the story of Coca-Cola - the "sublimated essence" of all that American stands for - and the century-long competition with its rival, Pepsi-Cola. Challenging, fast-paced, irreverent, serious and funny by turns, The Cola Conquest explores the delicious paradox at the heart of Coke: How did an innocuous soft drink, more than 99% sweetened water, come to wield such enormous power and assume such significance in so many people's lives? What does it tell us about who we are and what we are becoming?
See More
Distribution Company: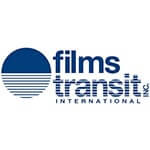 PART I: THE BIG SELL

The Big Sell concentrates on the selling of image over substance, of manufactured desire over need. The key to Coca-Cola's and, later, Pepsi's success is their ubiquitous advertising, pioneered by patent medicine men. We see the battle of images between Coke and Pepsi through a century of advertising campaigns. We trace the creation of a myth and the evolution of a new religion of consumerism. We meet fanatical Coke collectors, ingenious ad men, iron-willed business executives, and an evangelical folk artist. Threaded throughout the hour is the backstory of Coke's 1886 invention by John Pemberton, a morphine-addicted genius; its spread by religious fundamentalist Asa Candler; and Candler's fight to stave off imitators and make the drink respectable. An anthropologist business historian, marketing analyst, and psychologist contribute to an understanding of the story and the myth.

PART II: COLA WAR AND PEACE

Cola War and Peace brings us from the launch of Pepsi's new blue campaign in England to the former Soviet Union where young Russians are learning to be capitalists. Though company executives claim disingenuously to rise above politics, Coca-Cola and Pepsi-Cola wield enormous power whether in Russia, or "back home" in the Black struggle for civil rights. The backstory in Part II introduces the enigmatic cigar-chomping Robert Woodruff, known as "the Boss," who entertains presidents at his Georgia plantation, and makes Coca-Cola a symbol of "everything America stands for." He carries the company through the Depression and, at Eisenhower's request, sends Coke to the troops during World War II. As the cola war rages on former Pepsi lawyer, Richard Nixon, helps Pepsi get a twenty-year jump on Coca-Cola behind the Iron Curtain. The Cold War heats up in Vietnam, and Coca-Cola responds with the ultimate commercial for peace and harmony. The success with which Coke has become part of America's soul becomes clear in 1985, when Coca-Cola changes its sacred formula and provokes an outpouring of outrage and anguished resistance. At the historic conclusion of the Cold War in 1989, the Berlin wall falls and Coca-Cola is there, passing out the taste of freedom. Pepsi's CEO Don Kendall, Coretta Scott King, Lenin's niece and a presidential advisor are among those who enlighten this episode.

PART III: COCA-COLONIZATION

Coca-Colonization covers the spread of America's soft drinks throughout the world. Have Coke and Pepsi become the avatar for the homogenisation of world culture? Or will national identities outlast the invasion of the American way. The backstory in Part III covers the furor in France in 1950 when the intellectuals and wine-growers try to keep Coke out, fearful of the effect of the Americanization of their culture. As elsewhere, the French finally embrace Coca-Cola culture, and Coke pours throughout the world. Blood spills too, in Guatemala as death squads kill twelve leaders of the fledgling Coca-Cola union. This section introduces aristocratic Cuban-born Roberto Goizueta, the "new Coke man," whose cosmopolitan background gives him the vision to expand even further into global markets. Through "pattern" advertising, Coke appeals to universal human emotions, offering a piece of America to poor Third World citizens who can ill afford the expense.
Today, the company sees its future primarily in new markets like China. But as Coke and Pepsi are busy conquering new markets abroad, upstarts like Virgin Cola and a Canadian cola, Cott, are nipping at their heels back home. And who knows? Perhaps China will invent the beverage that dominates the twenty-first century. Or perhaps Coca-Cola is destined to outlast even the power of the USA.
Back to Film Summary