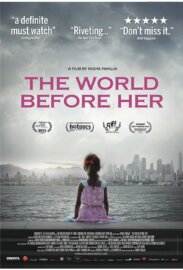 Please copy this link to share it:
https://www.filmplatform.net/product/the-world-before-her
Streaming Access
Unfortunately, this film is not available for streaming yet.
As soon as it will be available for streaming, it will appear in your university streaming page.
The Miss India pageant is the ultimate glamour event in a country that has gone mad for beauty contests. Winning the coveted title means instant stardom, a lucrative career path and, for some girls, freedom from the constraints of a patriarchal society. As the beauty contestants move through beauty boot camp, Director Nicha Pahuja travels to another corner of India to visit a different camp for young girls, the women's wing of the militant fundamentalist movement. Through lectures and physical combat training, these girls learn what it means to be good Hindu women and how to fight against Islam, Christianity and the onslaught of Western culture.
This Week's Featured Films