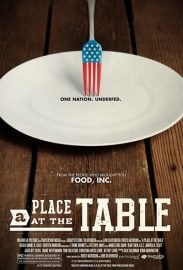 Please copy this link to share it:
https://www.filmplatform.net/product/a-place-at-the-table
Streaming Access
Unfortunately, this film is not available for streaming yet.
As soon as it will be available for streaming, it will appear in your university streaming page.
A Place At The Table
Directors Kristi Jacobson and Lori Silverbush examine the issue of hunger in America through the lens of three people struggling with food insecurity: Barbie, a single Philadelphia mother who grew up in poverty and is trying to provide a better life for her two kids; Rosie, a Colorado fifth-grader who often has to depend on friends and neighbors to feed her and has trouble concentrating in school; and Tremonica, a Mississippi second-grader whose asthma and health issues are exacerbated by the largely empty calories her hardworking mother can afford.
This Week's Featured Films