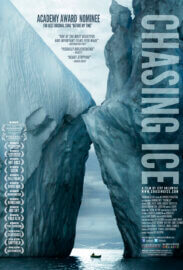 Please copy this link to share it:
https://www.filmplatform.net/product/chasing-ice
Streaming Access
Unfortunately, this film is not available for streaming yet.
As soon as it will be available for streaming, it will appear in your university streaming page.
In the spring of 2005, acclaimed environmental photographer James Balog headed to the Arctic on a tricky assignment for National Geographic: to capture images to help tell the story of the Earth's changing climate. Even with a scientific upbringing, Balog had been a skeptic about climate change. But that first trip north opened his eyes to the biggest story in human history and sparked a challenge within him that would put his career and his very well-being at risk.
Chasing Ice is the story of one man's mission to change the tide of history by gathering undeniable evidence of our changing planet.
This Week's Featured Films