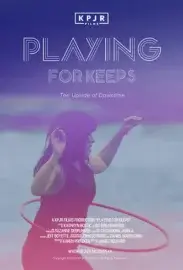 Please copy this link to share it:
https://www.filmplatform.net/product/playing-for-keeps
Streaming Access
Unfortunately, this film is not available for streaming yet.
As soon as it will be available for streaming, it will appear in your university streaming page.
Consider the official definition of play: engage in activity for enjoyment and recreation rather than a serious or practical purpose. And yet hard science and deep wisdom tell us that play is neither silly nor impractical. Playing for Keeps examines the value of play through a health lens. The film features individuals who prioritize play as essential to a happier life. We witness how play is a particularly powerful antidote to those subjected to stress and danger on the job, while highlighting the power of a playful approach to our daily lives, regardless of our circumstance.
This Week's Featured Films