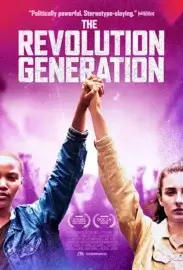 Please copy this link to share it:
https://www.filmplatform.net/product/the-revolution-generation
Streaming Access
Unfortunately, this film is not available for streaming yet.
As soon as it will be available for streaming, it will appear in your university streaming page.
The Revolution Generation
"The Revolution Generation" is a captivating documentary by Josh & Rebecca Tickell on the politically independent and diverse Millennial generation, comprising 80 million people in the US (born 1978-2000). It dispels misconceptions and highlights their pivotal role in combating climate change. The film explores generational cycles and the impact of previous generations like the WWII Generation, Baby Boomers, and Gen X. Millennials stand out as creators of social tech, anti-corporate crusaders, and highly empathetic individuals. Can they secure voting rights, equality, and the planet's safety? This kinetic documentary offers insights into their activism and commitment to saving the earth.
This Week's Featured Films